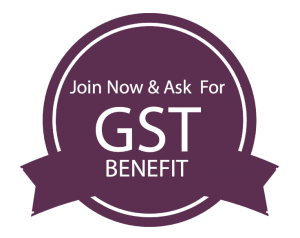 We'd Love To Hear
From You!
Find the course of your interest Get in touch if you would like to have a
course demo
New Image International Beauty Institute

Since 2004
Why NIIB?
With a network of 14+ branches across India. NIIB institute is a leading institute in north India we started this company since 2004. NIIB institute has internationally certified more than 20,000 students across 10+ countries in the field of beauty & wellness.
NIIB Institute offers a variety of courses ranging from courses for entry-level candidates to working professionals seeking skill up-gradation on refresher courses.
World-class environment
R& D guided and driven practices
State of the art infrastructure
Latest training equipment
Well qualified & trained faculty
Regularly updated curriculum
International affiliations by pathways to success
IAS are vital pillars that ensure high-quality training
NIIB Institute is focused on empowering the young section of India for a better TOMORROW.IT also committed to quality and aims at providing better job & career OPPORTUNITIES.NO wonder the institute certificate commands a premium value in the beauty & wellness training sector.
ABOUT ACADEMY
New image international beauty institute professional trainers make sure that you practically learn in the field of beauty & wellness.
NIIB institute provides courses based on the current trends in collaboration with industry experts teaching you the latest beauty & makeup techniques.
We offer truly unparalleled education with trained and certified faculty who has experience in the beauty industry.
NIIB is one of the few professional educational institutions in the globally connected that provide training & hands-on courses in cosmetology, hair, skin, nail, etc, who are willing to explore and attain scientific excellence in this field.
Our four pillars of success.
Strong foundation is the key to a strong building strength & height of a building strength and height of a building depends on excellence of its pillars.following the same and writing the stories of success,we,at mayo,are sincerely indebted to all our pillars that have laid the foundation of the school so strongly that we have been able to achieve the vision with which we had begun 16 years ago.
Excellent teachers
Innovative teaching
Aadvanced infrastructure
 Global connect
NIIB at a Glance
NIIB is a one of the few institutes in north india which has upgrade its classrooms to facilitate through modern tools & techniques.the institute has centrally air conditioned classrooms with wi-fi enabled hall and seminar room.
Now in the coming years we are working consistently to deliver our promises by imparting training to over 1,00,000 students by the year 2025.
Our Approved Trainings Partners
IOA
National skill development corporation (NSDC)
Micro, small & medium enterprises (MSME)
Beauty Blogger/Influencer
Do You Want To Be The Next?
Contact Us
Have Questions? Get in touch!
SCO 49, Sector 71, Sahibzada Ajit Singh Nagar, Punjab 160071