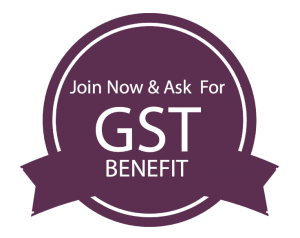 We'd Love To Hear
From You!
Find the course of your interest Get in touch if you would like to have a
course demo
New Image International Beauty Institute

Since 2004
Why NIIB?
With a network of 14+ branches across India. NIIB institute is a leading institute in north India we started this company since 2004. NIIB institute has internationally certified more than 20,000 students across 10+ countries in the field of beauty & wellness.
NIIB Institute offers a variety of courses ranging from courses for entry-level candidates to working professionals seeking skill up-gradation on refresher courses.
World-class environment
R& D guided and driven practices
State of the art infrastructure
Latest training equipment
Well qualified & trained faculty
Regularly updated curriculum
International affiliations by pathways to success
IAS are vital pillars that ensure high-quality training
Best Beauty Institute in Mukeria
About NIIB
Founded by Ms. Pooja Singh in 2004, the NIIB group was incorporated in 2004 and is among the first multi-outlet corporate operations in the Skincare, Beauty & Wellness Industry in India. Since inception, the NIIB Group's mission has been to transform lives by making Skincare, Beauty and Wellness accessible to women and men. In over 18+ years of operation, the NIIB brand has become synonymous with Skincare and Beauty in Indian households. Today, NIIB believes it enjoys a high level of consumer trust and is widely recognized for its comprehensive portfolio of services. The NIIB Group's operations currently 14+ locations in  India with a staff strength of over 2,000 skilled professionals, including physiotherapists, cosmetologists counselors.
NEW IMAGE INTERNATIONAL BEAUTY INSTITUTE
With 14+ Institutes NIIB organization of Beauty & Salon is possibly the largest player in Beauty & Salon industry in India. Set up in 2004, NIIB Institute has successfully trained more than 20,000 of students so far. With more than 100+ courses and workshops to choose from, NIIB Institute offers a variety of courses ranging from courses for entry-level candidates to working professionals seeking skills up gradation on refresher courses.
World Class Environment, State of the Art Infrastructure, Latest Training Equipments, Well Qualified and Trained Faculty, Industry Relevant Curriculum, Hands-on Internships and Dedicated Placement Cell are some of the key pillars ensuring high quality Training.
It is important to follow your dreams and work on turning them into reality. Focused entirely on customer satisfaction, we teach passionate students to excel in the artistic skills they possess. Our vision is to give wings to the future of aspiring youth by providing the right guidance.
We become overwhelmed when we see our alumni being successfully settled in different parts of the world and give the credit of the success to NIIB. Genuine and positive feedback from our students encourage us to put more efforts on the skill development of our students with much more trends and latest techniques. It becomes easier for a student to settle abroad as we have dedicated team of experts who are available everyday to help them guide about settling overseas be it choosing right country.
We also deals in extensive women beauty makeup services with the high quality branded products. With a team of professionals of makeup, hair etc. We are best in beauty & wellness services.
Over the years, we have built a strategic integrated beauty & wellness organization based on three pillars that consist of our core business segments, Wellness & beauty services. We operate 14+ branches across India.
Now in the coming years we are working consistently to deliver our promises by imparting training to over 1,00,000 students by the year 2025.
Beauty Blogger/Influencer
Do You Want To Be The Next?
Contact Us
Have Questions? Get in touch!
18K Sarabha Nagar, Ferozpur Road, Surya
Commercial Center, Opposite Agriculture
University Gate No-1.