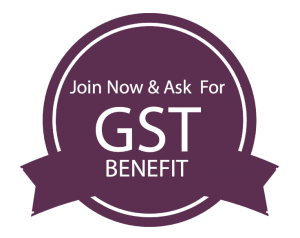 We'd Love To Hear
From You!
Find the course of your interest Get in touch if you would like to have a
course demo
New Image International Beauty Institute

Since 2004
Why NIIB?
With a network of 14+ branches across India. NIIB institute is a leading institute in north India we started this company since 2004. NIIB institute has internationally certified more than 20,000 students across 10+ countries in the field of beauty & wellness.
NIIB Institute offers a variety of courses ranging from courses for entry-level candidates to working professionals seeking skill up-gradation on refresher courses.
World-class environment
R& D guided and driven practices
State of the art infrastructure
Latest training equipment
Well qualified & trained faculty
Regularly updated curriculum
International affiliations by pathways to success
IAS are vital pillars that ensure high-quality training
Best Beauty Institute in Ludhiana
NIIB best beauty institute in Ludhiana is focused on empowering the young section of India for a better TOMORROW.IT also committed to quality and aims at providing better job & career OPPORTUNITIES.NO wonder the institute certificate commands a premium value in the beauty & wellness training sector.
ABOUT ACADEMY
New image international beauty institute professional trainers make sure that you practically learn in the field of beauty & wellness.
NIIB institute provides courses based on the current trends in collaboration with industry experts teaching you the latest beauty & makeup techniques.
We offer truly unparalleled education with trained and certified faculty who has experience in the beauty industry.
NIIB is one of the few professional educational institutions in the globally connected that provide training & hands-on courses in cosmetology, hair, skin, nail, etc, who are willing to explore and attain scientific excellence in this field.
With a network of 15+ branches across India, NIIB Institute, established in 2004, is one of the leading beauty institutes of North India. Under the supervision of Managing Director Ms. Pooja Singh & CEO Mr. Ishan Singh, NIIB Institute has been able to provide variety of courses to make students industry ready while helping them to settle abroad & salon offering all advanced skin and hair treatments. It has awarded for its extra-ordinary contribution to enhance skills at various grand stages leading to raise its authenticity even more. NIIB Institute offers wide range of beauty courses from basic to advance featuring latest trends to its students. The NIIB Group allows its audience to get the best beauty & cosmetic knowledge, best consultation to settle abroad and salon with all the latest services at incredible prices.
Our main objective to impart skills to the young minds with best possible training programs of the field, help us empowering youth of the society leading towards a successful future. All the courses are internationally certified, and it is a matter of pride that NIIB has helped more than 20,000 students to settle successfully across 10+ countries in the field of beauty & wellness. It captures the need of a comprehensive professional training programs, comprising both theoretical as well as practical knowledge. Considering the new trends and techniques, NIIB has always been on toes to upgrade the skills of the students with new learning practices so students can be well-informed while applying for job in this industry. NIIB with all its branches has built a community for all the aspirants of beauty and makeup.
It becomes very convenient for students to choose the duration of the courses as NIIB offers duration from weeks to months and to years, depending on the chosen course and its curriculum. What makes us different from other institutions out there is that we offer 99% practical knowledge where trained and experienced faculty will give hands-on training everyday with essential training materials and well-equipped infrastructure complementing the tasks on daily basis.
 Come & join our institute as we have something for you! Our institute introduced different courses/workshops & professional upgraded make-up courses to cover all your beauty related aspirations. Not only this, we are also providing exclusive permanent makeup and dermatology courses which is getting viral globally. So, if you are seriously considering beauty makeup as your profession, then it is high time to consider joining our institute to upgrade yourself as pro in beauty and wellness.
Our every course will lead you towards a highly paying jobs while you enjoy your passion turning into successful profession because you have skills, international certifications and experience in your hand after you complete your journey from NIIB. Our team always ready to assist you for your placement and abroad settlement so it can become easier for you to choose the right path thereafter. Such type of extra benefits make us better than other institutions. Additionally, the innovative techniques we use in delivering the courses and the latest equipment involved in our labs have been drawing attention of many students who are keen on enrolling in our institute as our every lab is equipped with relatable tools and material to help students get ready for industry right from their classes itself.
NIIB Institute also provides short term courses in which you can learn trending techniques in just a short span of time with international certifications:
Permanent makeup
Laser hair reduction courses
Eye lash extension courses
Kerela massages courses
Dermatology courses
Body spa course
Self makeup course
Panchkarma courses
We become overwhelmed when we see our alumni being successfully settled in different parts of the world and give the credit of the success to NIIB. Genuine and positive feedback from our students encourages us to put more efforts on the skill development of our students with much more trends and latest techniques. It becomes easier for a student to settle abroad as we have dedicated team of experts who are available everyday to help them guide about settling overseas be it choosing right country to filing application, our immigration team does all for the students as well as for any aspirant who desires to travel.
Not only students get to learn advanced skills but also, we encourage them to participate in extra-curricular activities which are being held timely to mark different occasions and festivals so that they can be well-informed and be closer to the diversified atmosphere of India.
One can see NIIB's success in the glimpses of convocation which is organized every year and so far NIIB has held as many as 11 Convocation to applaud graduate students which is a flagship event of the institute.
While talking about our Salon which is not a regular salon, we are pleased to share that we are offering services in the society which are exclusive in terms of prices, infrastructure and required equipped. NIIB's permanent makeup techniques having eyelash extensions, microblading, lip tinting and dermatologically skin treatments are really winning hearts of the customers as we have experienced and trained staff from Bollywood as well as overseas to give services so no stone can be left unturned to make client satisfied. Our team intend to look out for the client's requirements for skin, hair and makeup and then customize services accordingly at best possible prices. Such efforts by the Salon team help us to gain 90% client retention rate as we receive love from every client.
There are few top institutes to offer quality services in terms of courses and salon and we're glad to acknowledge that NIIB holds position among top institutions. Our aim is to put more endeavors so every aspirant of beauty and wellness can be given best knowledge of the industry and we have put up a target of training 50000+ students in upcoming years and we're sure that we will surely achieve our target considering the dedication and encouragement to impart skills.
Beauty Blogger/Influencer
Do You Want To Be The Next?
Contact Us
Have Questions? Get in touch!
18K Sarabha Nagar, Ferozpur Road, Surya
Commercial Center, Opposite Agriculture
University Gate No-1.