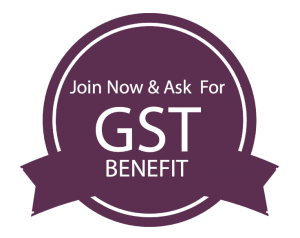 We'd Love To Hear
From You!
Find the course of your interest Get in touch if you would like to have a
course demo
New Image International Beauty Institute

Since 2004
Why NIIB?
With a network of 14+ branches across India. NIIB institute is a leading institute in north India we started this company since 2004. NIIB institute has internationally certified more than 20,000 students across 10+ countries in the field of beauty & wellness.
NIIB Institute offers a variety of courses ranging from courses for entry-level candidates to working professionals seeking skill up-gradation on refresher courses.
World-class environment
R& D guided and driven practices
State of the art infrastructure
Latest training equipment
Well qualified & trained faculty
Regularly updated curriculum
International affiliations by pathways to success
IAS are vital pillars that ensure high-quality training
Best

Beauty Institute in Noida

We started this company since 2004 with mission of empowering women in corporate sector. We provide services like hair, make-up, skin, nail service etc. This success leads to establishment of NEW IMAGE SKIN CLINIC AND INSTITUTE which now holds ASIAN EXCELLENCE AWARD for being best beauty wellness institute and many more renowned awards, we have Internationally Certified more than 20,000 students across 10+ countries in the field of Beauty and Wellness.

It is one of the few professional educational institutions in the globally connected that provide training and hands on courses in Cosmetology, who are willing to explore and attain scientific excellence in this field.

NIIB believes it enjoys a high level of consumer trust and is widely recognized for its comprehensive portfolio of services and products.
GUIDED BY OUR MOTTO
"EMPOWERING YOUNG & FEMALE SECTION OF INDIA for a better tomorrow.we are committed to quality and aims at providing better job and career opportunities. NIIB academy brings a revolution in the beauty industry with a great scope for beauticians and hair designers in India. With the advancement in every field,beauty and wellness. We are offering special beauty and wellness courses to make youth of the country well educated and qualified.
Our globally placed students are the testament to our success. There is no limit to where you can be after doing a course with NIIB institute. Graduating in cosmetology and beauty will lead to numerous job opportunities for a student. NIIB institute help a trainee to strategies. It is significantly improving your earning potential and prepare you for a long term future in the beauty industry.
Our every course will lead you towards highly paying jobs while you enjoy your passion turning into successful profession because you have skills, international certifications and experience in your hand after you complete your journey from NIIB. Our team always ready to assist you for your placement and abroad settlement so it can become easier for you to choose the right path thereafter. Such type of extra benefits makes us better than other institutions. Additionally, the innovative techniques we use in delivering the courses and the latest equipment involved in our labs have been drawing attention of many students who are keen on enrolling in our institute as our every lab is equipped with relatable tools and material to help students get ready for industry right from their classes itself.
NIIB Excelled in field of Beauty Treatments like:
Permanent makeup
Micro blading
Beauty spot
Lip tinting
Eyelash lifting
Ombre brows
Brow tinting
Combination brows, many more….
Beauty Blogger/Influencer
Do You Want To Be The Next?
Contact Us
Have Questions? Get in touch!
18K Sarabha Nagar, Ferozpur Road, Surya
Commercial Center, Opposite Agriculture
University Gate No-1.