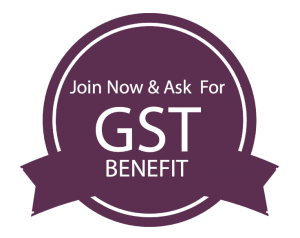 We'd Love To Hear
From You!
Find the course of your interest Get in touch if you would like to have a
course demo
BEST BEAUTY ACADEMY IN CHANDIGARH
Welcome to New Image International Beauty Institute. As the best beauty academy in Chandigarh, we are dedicated to providing exceptional training & education in the art of beauty and grooming. At New Image Beauty Academy, we take pride in being the foremost beauty academy in Chandigarh, committed to empowering aspiring beauty professionals with the skills and knowledge they need to succeed in the dynamic field of beauty and wellness.
Our comprehensive range of beauty courses in Chandigarh caters to the diverse needs and dreams of our students. Whether you aspire to become a professional makeup artist, a skilled hairstylist, a skincare expert, or a spa therapist, our programs are meticulously designed to offer a hands-on experience that allows our students to master advanced beauty techniques. What truly distinguishes us is our unwavering dedication to providing quality education. New Image Beauty Institute is a certified beauty academy, ensuring that our students receive industry-recognized certifications upon the successful completion of their courses. These certifications open doors to a world of opportunities in the beauty and wellness sector, both in Chandigarh and beyond. Our experienced instructors are the backbone of our success. They bring a wealth of knowledge and industry expertise to the classroom, offering personalized guidance and mentorship to each student. Our instructors stay up-to-date with the latest beauty industry trends and innovations, ensuring that our students receive cutting-edge education that is relevant in today's competitive market. We strongly believe that quality beauty education should be accessible and affordable to everyone. As such, our courses are designed to be budget-friendly, enabling you to pursue your passion without financial constraints.
 We are committed to equipping you with the skills and knowledge you need to excel in the beauty industry. Our state-of-the-art facilities provide the ideal learning environment. We are equipped with modern tools and technologies, enabling students to practice and refine their skills in a real-world setting. Whether you're learning the art of bridal makeup, mastering hair cutting and styling techniques, or honing your skincare expertise, our facilities support practical, hands-on training that prepares you for the industry. The beauty industry is full of opportunities, and New Image Beauty Institute in Chandigarh is your gateway to realizing your dreams. Whether you aspire to work in the top salons in Chandigarh, start your own beauty business, or become a sought-after freelance makeup artist, our academy equips you with the knowledge and expertise to excel in your chosen path.
We are living in a rapidly changing world, where every day is drastically different than the next; our hobbies and interests are morphing at an accelerated pace to keep up with the unpredictable society we find ourselves in. In order to succeed financially, we have to learn how to be versatile in multiple different areas & the beauty industry is one of the few constant markets that is not a niche business & welcomes people of all walks of life. International Beauty Institute has encouraged and helped thousands of students to pursue their passion of being certified in the constantly evolving beauty industry.
In conclusion, New Image International Beauty Institute in Chandigarh is your partner in realizing your beauty career aspirations. As the best beauty academy in Chandigarh, we are committed to your success. Embark on your journey today & transform your passion for beauty into a fulfilling and rewarding profession.
Discover your potential at New Image Beauty Institute in Chandigarh. Contact us to learn more about our courses, admissions, and how we can help you achieve your BEAUTY CAREER goals in the heart of Chandigarh. Your future in the beauty industry begins here at best beauty academy in Chandigarh
"WHERE BEAUTY MEETS EXPERTISE,& ELEGANCE BECOMES TIMELESS."