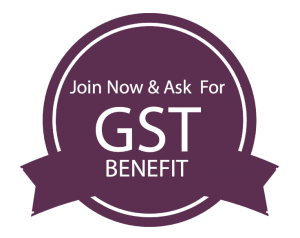 We'd Love To Hear
From You!
Find the course of your interest Get in touch if you would like to have a
course demo
Best Beauty Academy in India
Welcome to New Image International Beauty Institute, your gateway to excellence in the world of beauty and wellness. As the best beauty academy in India, we are dedicated to providing comprehensive training & education in the art of beauty & grooming.
New Image Beauty Institute, we understand the ever-evolving beauty industry. Our mission is to empower aspiring beauty professionals with the skills and knowledge needed to thrive in this dynamic field. Whether you dream of becoming a makeup artist, hairstylist, or permanent makeup, our academy is your stepping stone to a successful career.
Our beauty courses in India are designed to cater to the diverse needs of our students. We offer a range of programs, including makeup and hairstyling classes, cosmetology courses, and spa therapy training, and much more. These courses are meticulously crafted to provide hands-on experience, allowing our students to master advanced beauty techniques.
What sets us apart from the rest is our commitment to quality education. We are proud to be a certified beauty academy, ensuring that our students receive industry-recognized certification upon completion of their courses. These certifications open the doors to a world of opportunities in the beauty and wellness sector, both in India & Abroad.
Our experienced instructors are at the heart of our success. They bring a wealth of knowledge and industry expertise to the classroom, offering personalized guidance and mentorship to each student. Our instructors stay updated with the latest beauty industry trends and innovations, ensuring that our students receive cutting-edge education.
New Image International Beauty Institute believes in accessibility and affordability. We strive to make quality beauty education accessible to everyone, regardless of their background. Our courses are designed to be affordable, enabling you to pursue your passion without breaking the bank.
Our state-of-the-art facilities provide a conducive learning environment. We are equipped with modern tools and technologies, allowing students to practice and refine their skills in a real-world setting. From learning the art of bridal makeup to mastering hair cutting and styling techniques, our facilities support hands-on training.
Beauty industry offers a myriad of career opportunities, and New Image International Beauty Institute is your partner in realizing your dreams. Whether you aspire to work in top salons, start your own beauty business, or become a freelance makeup artist, our academy equips you with the knowledge and expertise to thrive in your chosen path.
NIIB is more than just a beauty institute; it's a launchpad for your beauty career. As the best beauty academy in India, we are committed to your success. Join us today and embark on a journey that will transform your passion for beauty into a rewarding and fulfilling profession.
Discover your potential at New Image International Beauty Institute and take the first step towards a brighter future in the beauty industry.
GUIDED BY OUR MOTTO
 "EMPOWERING YOUNG & FEMALE SECTION OF INDIA for a better tomorrow. We are committed to quality and aims at providing better job and career opportunities. NIIB academy brings a revolution in the beauty industry with a great scope for beauticians and hair designers in India. With the advancement in every field,beauty and wellness. We are offering special beauty and wellness courses to make youth of the country well educated and qualified.
Our globally placed students are the testament to our success. There is no limit to where you can be after doing a course with NIIB institute. Graduating in cosmetology and beauty will lead to numerous job opportunities for a student. NIIB institute help a trainee to strategies. It is significantly improving your earning potential and prepare you for a long term future in the beauty industry.