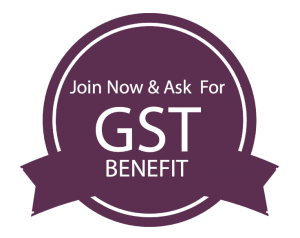 We'd Love To Hear
From You!
Find the course of your interest Get in touch if you would like to have a
course demo
New Image International Beauty Institute

Since 2004
Why NIIB?
With a network of 14+ branches across India. NIIB institute is a leading institute in north India we started this company since 2004. NIIB institute has internationally certified more than 20,000 students across 10+ countries in the field of beauty & wellness.
NIIB Institute offers a variety of courses ranging from courses for entry-level candidates to working professionals seeking skill up-gradation on refresher courses.
World-class environment
R& D guided and driven practices
State of the art infrastructure
Latest training equipment
Well qualified & trained faculty
Regularly updated curriculum
International affiliations by pathways to success
IAS are vital pillars that ensure high-quality training
Best Beauty Institute in Bathinda
New Image International Beauty Institute(NIIB) the best International Beauty Institute in India with high-quality international standards and certified by many National and International certification partners,NIIB craft and develop every student as an international PRO Beauty Professional in Makeup, Hair, Skin, Nail who are keen to make their career and brand globally. At NIIB Institute Educate, Encourage, Evolve, Empower, Embrace, and Excel every aspiring beauty professional them with Perfection where they can go anywhere in the world.
Why You Join NIIB?
National &Internationally certified
Internationally certified trainers
High-quality international education
Defined and structured international training
Personalized learning and training
International tools & products knowledge
In-depth theory, demo and practice for hands on experience
Regular workshops
Loan Facility
Prepare you to create your own vision and mission
Explore opportunities in India and globally
Lifelong learning
Master classes
Keep you updated with latest trends industry news etc.
Scholarship
The craze for beauty and makeup courses has increased among youths. With the passion for the beauty courses, and industry is rapidly growing in India. A number of popular beauty brands are there in India that offers multiple levels of courses to candidates as per their need and eligibility. If you are also passionate to make a career in the beauty industry, you need to first enroll yourself in a beauty academy. From VLCC to Lakme there are many other top beauty industry in India. This article will help you in getting knowledge about top beauty & cosmetology schools in India along with the popular courses offered at these beauty Institute. 
NIIB also deals in extensive women beauty makeup services with the high quality branded products. With a team of professionals of makeup, hair etc. we are best in beauty & wellness services.
Over the years, we have built a strategic integrated beauty & wellness organization based on three pillars that consist of our core business segments.Wellness & beauty services. We operate 14+ branches across India. Now in the coming years we are working consistently to deliver our promises by imparting training to over 1,00,000 students by the year 2025.
Our approved trainings partners are:
IOA
National Skill Development Corporation (NSDC)
Micro, Small & Medium Enterprises (MSME)
NIIB India is a leading Wellness & Beauty Institute. Popular courses offered at New Image International Beauty Institute include:  
Makeup
Nails 
Aesthetics 
Spa Therapies 
Hair Dressing & Hair Styling Techniques
Much more… 
Beauty Blogger/Influencer
Do You Want To Be The Next?
Contact Us
Have Questions? Get in touch!
18K Sarabha Nagar, Ferozpur Road, Surya
Commercial Center, Opposite Agriculture
University Gate No-1.